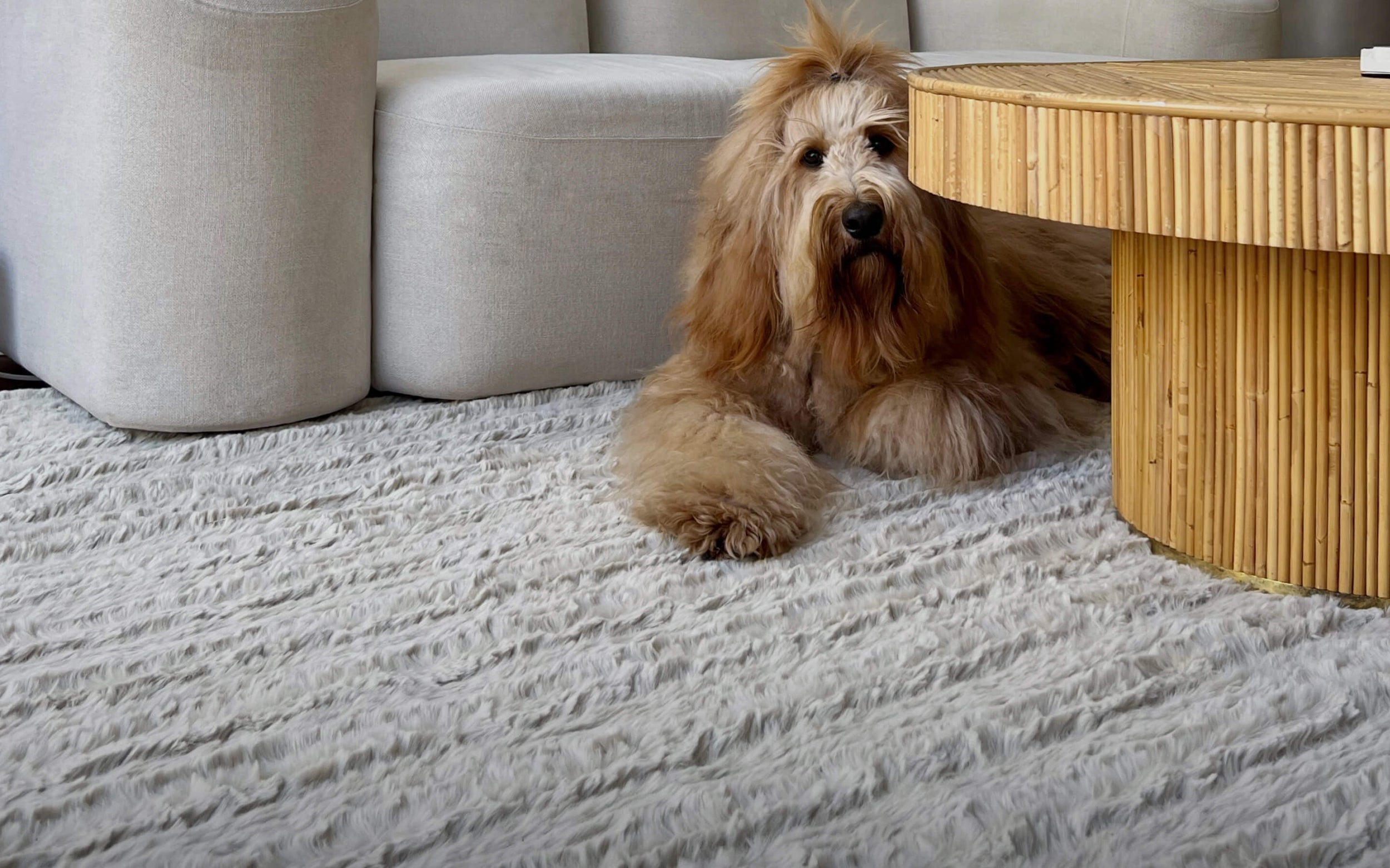 Solomon
TikTok:@sol.dood
How it Works
Each rug comes apart in two layers, a nonslip base for grip and stability, and a removable top layer that you can throw in the wash over and over again. When your furry friend has an accident, no worries! Just follow these 3 easy steps below:
Accident Proof
With furry friends at home, the next accident is always right around the corner. Double rugs are easy to clean with waterproof fibers that don't absorb misplaced potty breaks and consist of a 100% machine washable top layer that can be thrown in the wash for a fresh-as-new clean.
Zoomies Proof
With interlocking corners and a non-slip base, Double rug systems stay in place. Great for random bursts of energy, or senior pets who might just need a bit more traction.
Interchangeable Tops
While we'd like to think our rugs are indesctructible, there's always a pet that stands up to the challenge. From claws to chew marks, no worries, there are other options! Double's rug tops are interchangeable across systems. Select the "Already have a rug base" on the product to choose your replacement rug top.
No worries living
Our rugs were designed for homes where life happens. Homes with muddy boots, spilled wine, splattered paint. Homes that host parties and people and pets. Machine washable, stain resistant, and easy to clean.